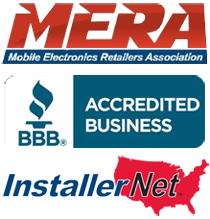 Want to upgrade your car or truck with the latest technology? Sounds Around Town in Malden has all the car audio systems, remote starters, and GPS devices you need to revolutionize the way you drive. With our excellent selection of top-of-the-line products and unbeatable handiwork, we install game-changing mobile electronics for local drivers all across the area. From mobile video to vehicle security and everything in between, our team has the knowledge, experience, and hands-on skills to install any mobile system you can imagine. We even have a selection of truck and car accessories to enhance your vehicle's appearance, too! Whatever you need, Sounds Around Town has you covered. Call now to learn more!
Car Audio & Video Systems
Remote Starters & Car Alarms
Insured With 25+ Years of Experience
Free Estimates & Convenient Appointments
Specializing in German Cars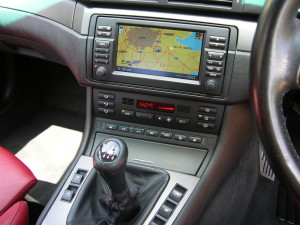 Sounds Around Town is a family-owned business with more than 25 years of experience in the mobile electronics industry. Our deep knowledge and hands-on skills are what set us apart from many other car audio shops in Malden and Greater Boston. We have countless happy customers from all over the region, including Boston, Malden, Revere, Medford, Somerville, Cambridge, Chelsea, Saugus, Stoneham, and Woburn. Whether you visit us in our shop or we travel to you for on-site work, you'll be blown away by our level of professionalism and customer care. 
Speaking of customer care... We go above and beyond to make all of our repair and installation services as convenient as possible. When you want something fixed or installed—whether it's a car stereo, headrest monitor, vehicle security system, or any other mobile electronic—you can count on us for punctuality and flexibility. When you make an appointment with us, we honor it. And when you request an on-location job, we show up on time and ready to work. We take your satisfaction and overall experience with us very seriously. 
And we take our workmanship seriously, too. At Sounds Around Town, you can expect nothing short of flawless installations and repairs from our specialists. We back all of our labor with a lifetime warranty, and we also offer select parts warranties for remote starters and car alarms. Delivering precise handiwork and long-lasting car audio performance is what we do. 
For added reassurance, we're fully insured and accredited by the BBB with an A+ rating. We're also a proud member of MERA (Mobile Electronics Retailers Association) and InstallerNet. Ready to work with a qualified and experienced team? Call Sounds Around Town today and get your free estimate!