Services Offered
Where can you find state-of-the-art mobile electronics and reliable installation work in Malden? At Sounds Around Town! We're the experienced, knowledgeable team you want handling your brand-new technology, whether it's an in-dash DVD player, a remote car starter, or even a set of boat speakers. We're passionate about the mobile electronics industry, and we're super excited to give your driving experience a major boost. No matter what type of upgrade you're looking for, our team can hook you up. Want to learn more about our selection of products? Give us a call or visit our shop in person!
25+ Years of Experience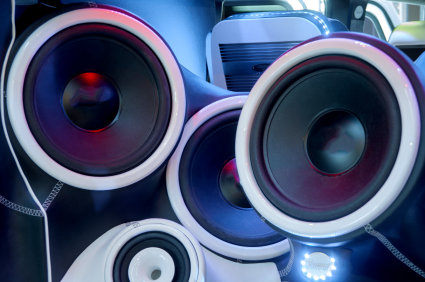 You could say we've been around the block before. Our decades of experience in the mobile electronics industry make us one of the most dependable car audio shops in Malden and beyond. While the technology has certainly changed over the last 25 years, our technical skills and passion for keeping up with the trends have not wavered. When you work with us on your new car stereo system or in-dash navigation, you can rest assured that we're up to date on the latest advancements and will deliver the quality results you deserve. 
Friendly Customer Service
At Sounds Around Town, one of our top priorities is your satisfaction. We want your experience with us to be positive, but more importantly, we want you to drive off in your newly upgraded car with a smile from ear to ear. Given how much time most of us spend in our cars, we believe quality mobile electronics can make a huge difference in a person's life. That's why we take the time to listen to your car audio preferences and vehicle security concerns and find the perfect solution for you. 
Effective, Long-Lasting Workmanship
The reason we've been in business for over 25 years is that we deliver top-quality results time and time again. Our loyal customers keep coming back because they know we're the car audio shop they can rely on for long-lasting installations and repairs. The precise handiwork and attention to detail at Sounds Around Town are second to none. Once you work with us, you'll understand why. 
Capability to Work on German Cars
Most local car audio professionals refuse to work on German cars. The engineering is a bit more complicated than they're used to, so they opt not to go anywhere near it. At Sounds Around Town, we do the opposite. We specialize in working on German manufacturers like Volkswagen, BMW, and Mercedes-Benz. So if you need something like a car stereo repair for your factory speakers or an updated Bluetooth connection, don't waste your time or money bringing it to the dealership. Instead, give us a call.  
Contact us to get the scoop on all of our pricing and lifetime labor warranties. We'll give you a free estimate and can even schedule an appointment with one of our specialists. Call or visit today!