Car Audio
Think car audio systems are a risky investment? Not at Sounds Around Town. Thanks to our commitment to quality workmanship and personal customer service, you can feel confident in the car stereo equipment and car audio electronics we install. If you'd love to have a car audio system with crisp, flawless sound, be sure to check out our impressive deals on car stereo systems from the industry's biggest brands. We're a full-service car audio shop dedicated to bringing our customers the very best in car audio-video technology. Stop in and see us today at our shop in Malden, or call ahead to make an appointment with our installers.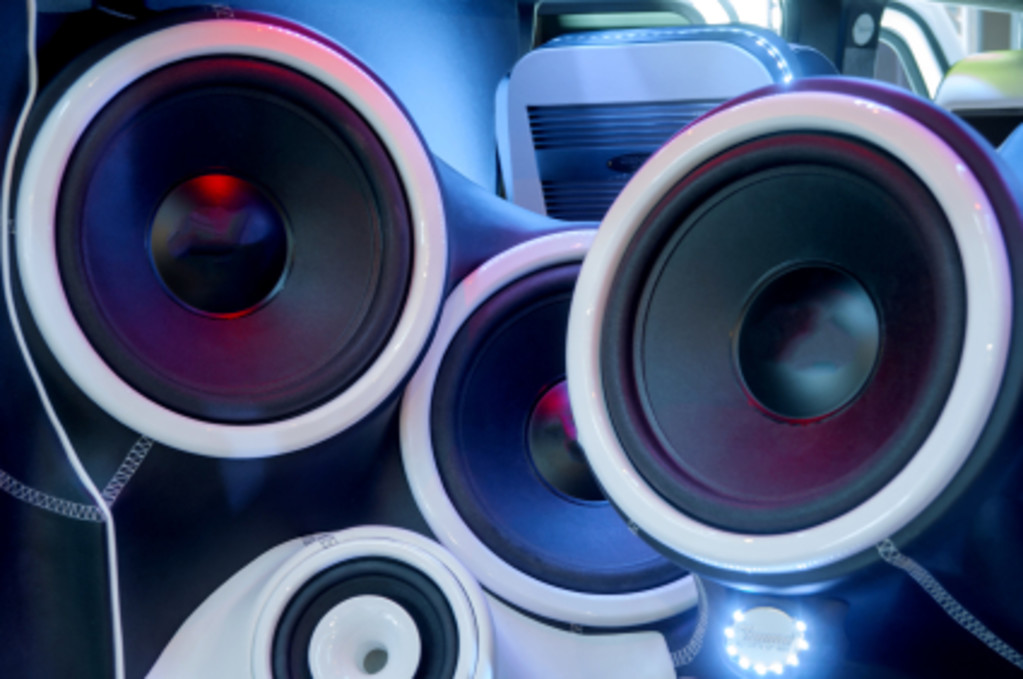 Of course, in addition to all kinds of cars, our car audio services are also available for your trucks, motorcycles, and boats. On the road or on the water, you can count on Sounds Around Town for exceptional quality in car audio accessories and systems, including:
Amplifiers
Subwoofers
Speakers
CD players
Satellite radio
MP3 decks
Custom speaker boxes
And more!
We have an incredible array of products in stock, and we can also make special orders for any unique customer requests. Our job is to give you the car audio system you crave! 
Whether you're interested in new car audio speakers for superior sound quality or you want a custom car audio setup with all the bells and whistles, Sounds Around Town can help. Not only do we have 25+ years of experience in car audio systems, but we specialize in custom car audio installation to bring you an exact match for your vehicle, tastes, and style. From car audio electronics built directly into your dash to great features such as custom lights and enclosures, you can count on us to create the car stereo system of your dreams. Contact us for your free, upfront estimate!
On-Site Installations Available
As a special service to our customers, Sounds Around Town can also come straight to you! If you make an appointment in advance, one of our car stereo installers will come out and install your new car audio accessories on site. How's that for convenience! Instead of leaving your vehicle at our car audio shop until the job is done, you can have it done in your work parking lot while you sit at your desk. (Additional fee may apply.) While other car audio stores are not nearly as flexible with their services, we strive to make your car audio installation as efficient and stress-free as possible.
Car Stereo Repair
Our installation expertise extends to car audio repair, too. Considering we know all the ins and outs of complicated car audio systems, who's better suited to fix an ill-performing one? Call Sounds Around Town in Malden when you need a pro to take a look at your car audio system. We'll troubleshoot and diagnose the problem quickly, and then we'll execute an effective repair that lasts. Find out why we're the team local customers trust to fix the mistakes of other, less experienced installers!
All the Leading Car Audio Brands
As for popular brands, you'll find them all at Sounds Around Town. Here is just a sampling of the car audio-video names we carry:
Sirius/XM
Dynamat
Viper
Sony
Samsung
Panasonic
Pioneer
JVC
Kicker
Myron & Davis
Atrend
Audiovox
And more!
And don't forget: We offer a lifetime labor warranty on all of our installation services. So if you're ready to upgrade your car stereo system, we're ready to help. Call or visit us today and make Sounds Around Town your first choice for car audio electronics in Malden and beyond!
Mobile Audio
Amplifiers
Car Stereo
Car Audio Installer
Motorcycle Lighting
Car Speakers
Head units
Mobile Electronics
Motorcycle Audio