Mobile Video
If you're a parent, then you know how bored and irritable kids can get strapped in a seat during the daily commute or on those long family trips spent confined in a vehicle. Sure, you can play games or listen to music, but after a while, even those diversions can grow old. To keep the kids content and occupied for hours, what you need is a brand-new in-car DVD player from Sounds Around Town. While we can't promise you an end to the whining, we can ensure that your mobile video system will work like a charm and be an endless source of entertainment for the whole family as well as any special passengers who happen to ride along.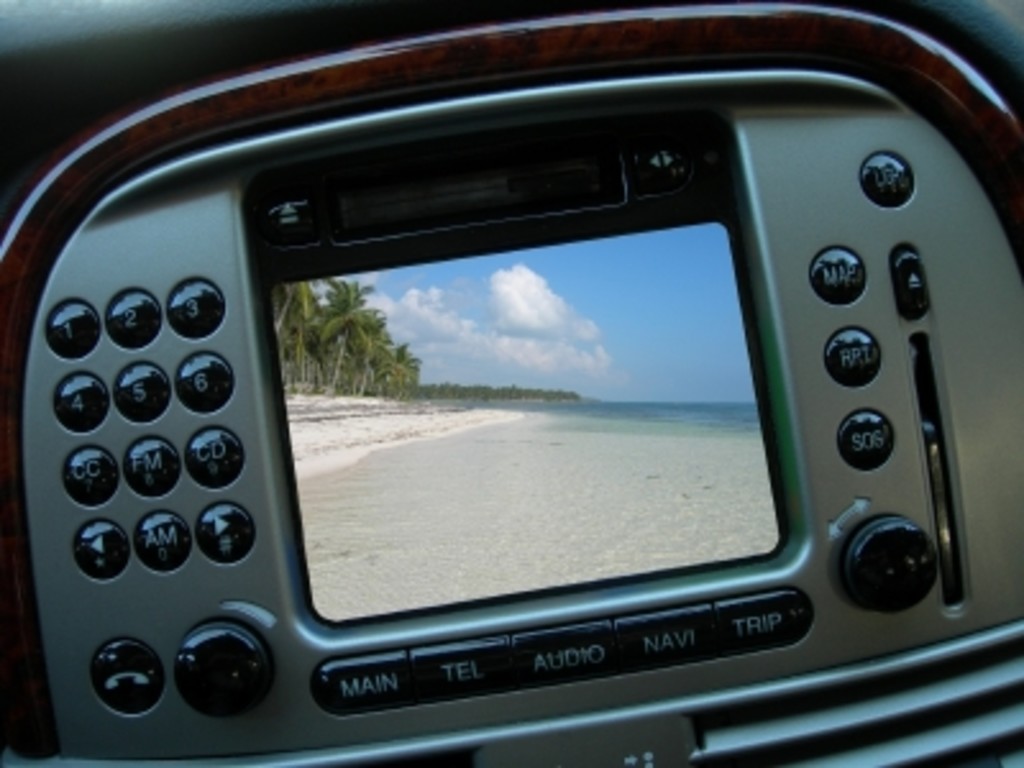 Built entirely according to your specifications, the mobile video systems from Sounds Around Town are ideal for your car, truck, SUV, or even recreational vehicle. We can also install components to bring mobile video capabilities to your boat. Our experienced technicians can design an in-car mobile video platform tailored to your precise needs, including:
Your choice of screen mounting options. You decide whether you want an in-dash monitor, headrest monitors, or overhead monitors that flip down from the ceiling.
A variety of video input choices. Choose among stand-alone car DVD players or integrated units with combination radio, CD DVD, and even GPS navigation.
Fun, add-on features. Take it up a notch with add-ons like gaming systems, iPod video inputs, infrared headphones, and remote controls.
Whether you want a car headrest DVD player or overhead DVD player, the extent of your entertainment setup in car audio video installation is completely up to you. From a basic in-car DVD player to an elaborate configuration of screens and input capabilities, you can rely on our local, family-owned team to put together a system that works for your needs. And just like our customized car audio creations, you can dictate how you want your mobile video components to look, with personalized interior choices in dashboard design and more.
So don't subject your kids, or yourself, to hours and hours of boredom stuck on the road. Keep them, and all of your other passengers, passing the miles in peace with a car video system made just for you. Come into Sounds Around Town today to explore all your entertaining options, or let our fully insured car audio installers make the trip to you.
Your In-Car DVD Player Deserves Quality Workmanship
Sounds Around Town's lifetime warranty on labor is your assurance of a job well done. We are deeply committed to performing each and every job with the highest quality. Backed by 25+ years of experience, our workmanship is unrivaled by other shops in the Malden area. In fact, we often find ourselves fixing the sloppy work of other installers! So don't trust the complex wiring and detailed precision of installing an overhead DVD player or car headrest DVD player to an inexperienced team. Instead, call Sounds Around Town for the flawless work you deserve. 
You can reach us by phone or visit us at our shop. Make an appointment for mobile video installation today!
Car DVD System
Car Video System